Creative Resilient Youth


A teen-led collective responding to gaps in mental health dialogue and resources in schools.
Creative Resilient Youth (CRY) is a creative art and leadership program giving Philadelphia-area teens a platform to influence the future of youth mental health care and education through collective art making. CRY teens meet every Monday after school from January through June to work towards a collective exhibition in May to coincide with mental health awareness month. Teens who want to take on leadership roles after the 6-month program join adult facilitators in September through December to further build leadership, facilitation, and strategic planning skills. Adult facilitators support CRY participants in developing collective art and organizing practices.
The program is structured to support CRY teens develop a practice of:

1. Collectivism
2. Socially engaged art making
3. Collaborative design and design justice
4. Health and disability justice
5. Trauma and mental health theory
6. Racial justice
7. Citizen research methodologies
8. Community organizing and leadership


These goals are represented in the culminating spring exhibition and collective zine, which allow teens a space to share their understanding of subject matter on urgent topics related to teen mental health.




CRY 2019-2020

The second year of CRY kicked off in January 2020. Four existing CRY teens from our inaugural 2018 youth group returned as teen leaders and six new members joined the 2020 cohort.



In March 2020 Creative Resilient Youth (CRY) shifted to weekly online meetings as COVID-19 forced teens and facilitators to shelter in place. Through weekly meetings with facilitators and independent teen working sessions CRY adapted to launch a self produced podcast in lieu of a public exhibition. Made by and for teens, CRY's New Normal podcast seeks to address urgent topics related to teen mental health and life in quarantine.

CRY's first episode, "Drugs in Quarantine," explores drug use and mental health. Through personal stories of diagnosis and its effect during quarantine, this episode discusses mental health in school environments and potential solutions for problems in the academic structure.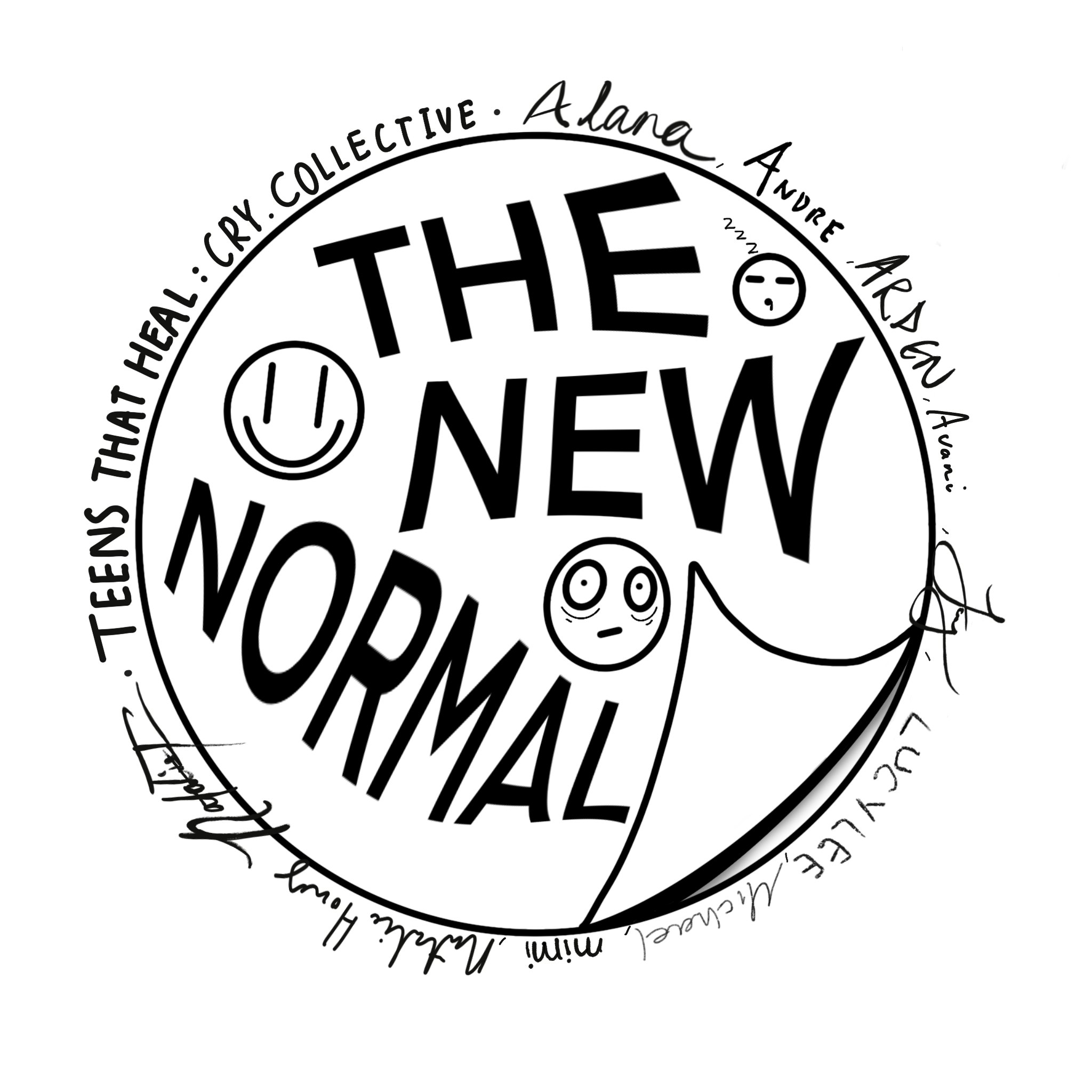 Listen to The New Normal on:

Spotify

,

Soundcloud

, or

YouTube


CRY 2018-2019

CRY's inaugural cohort launched in Fall 2018. Teens adopted a model of collectivism based on the adult Creative Resilience Collective (CRC) and were introduced to collective consensus decision-making processes. Through weekly meetings, CRY became a space for creative exchange, collective consensus building and individual reflection.




Over the course of 9 months, teens propose and develop personal and collective projects. Developing community organizing and project management skills along the way, teens transform complex social topics into public art pieces about mental health for their peers and community.




In May 2019, CRY teens installed their artwork at Little Berlin. The CRY 'Takeover' exhibition engaged hundreds of teens, parents, policymakers, educators, mental health professionals, artists, journalists, and community members from May 10-12, 2019.

View the CRY's 2019 exhibition

zine here

and follow work on

instagram

for updates.




FEATURED IN



LISTEN TO CRY


Listening to Youth at the United Nations NGO Committee on Mental Health, June 2020
Philadelphia's Overdose Crisis Course at Haverford College Health Studies, March 2020
A Taste of Sustainability at Vox Populi, June 2019