Creative Resilient Youth


An intergenerational collective promoting equitable mental health care.
CRY is an intergenerational collective promoting equitable mental health care by realizing youth-led models of care through co-learning, socially engaged art, and leadership training. We envision a future where every young person has the healing resources and skills needed to:
Access their authentic selves to define and communicate care for themselves on their own terms.
Influence how mental health is talked about and cared for in their peer group, families, and communities, and other youth-serving spaces.
Create tools to address injustices in youth mental health care systems.

PROGRAM STRUCTURE
Modeled after Creative Resilience Collective (CRC), the Creative Resilient Youth (CRY) program centers practices rooted in collective study, healing, and action.

Youth meet once a week after school from January through June 2022 and September 2022 to June 2023 to develop a practice of:

1. Collectivism
2. Socially engaged art making
3. Collaborative design and design justice
4. Health and disability justice
5. Trauma and mental health theory
6. Racial justice
7. Citizen research methodologies
8. Community organizing and leadership


These learnings are shared in a culminating exhibition and collective zine, which allow teens a space to share their understanding and perspectives with community.





APPROACHThe first year of CRY emphasizes relationship and trust building, co-learning, and art making as methods for developing shared language and a critical understanding of self-determined mental health and care. This foundational year will culminate in an art exhibit and panel discussion in mid-June 2022. CRY youth take a summer of rest before reconvening in September 2022 to develop a series of youth-led art and community action projects.


In their second year, CRY focuses on creative action projects (e.g. mutual aid, campaigns, or socially engaged art projects) with community-based partners that will culminate in another public engagement in June 2023 to celebrate youth learning and growth.

Healing practices are central to CRY programming. Throughout the two year program youth are led through restorative art, healing, and reflective practices to help define and communicate care for themselves on their own terms.





CRY 2020 - 2021
The second cohort of CRY came together in January 2020. Four existing CRY teens from our inaugural 2018 cohort returned as teen leaders alongside six new members.



In March 2020 Creative Resilient Youth (CRY) shifted to weekly online meetings as COVID-19 forced teens and facilitators to shelter in place. Through weekly meetings with facilitators and independent teen working sessions CRY adapted to launch a self produced podcast in lieu of a public exhibition. Made by and for teens, CRY's New Normal podcast seeks to address urgent topics related to teen mental health and life in quarantine.

CRY's first episode, "Drugs in Quarantine," explores drug use and mental health. Through personal stories of diagnosis and its effect during quarantine, this episode discusses mental health in school environments and potential solutions for problems in the academic structure.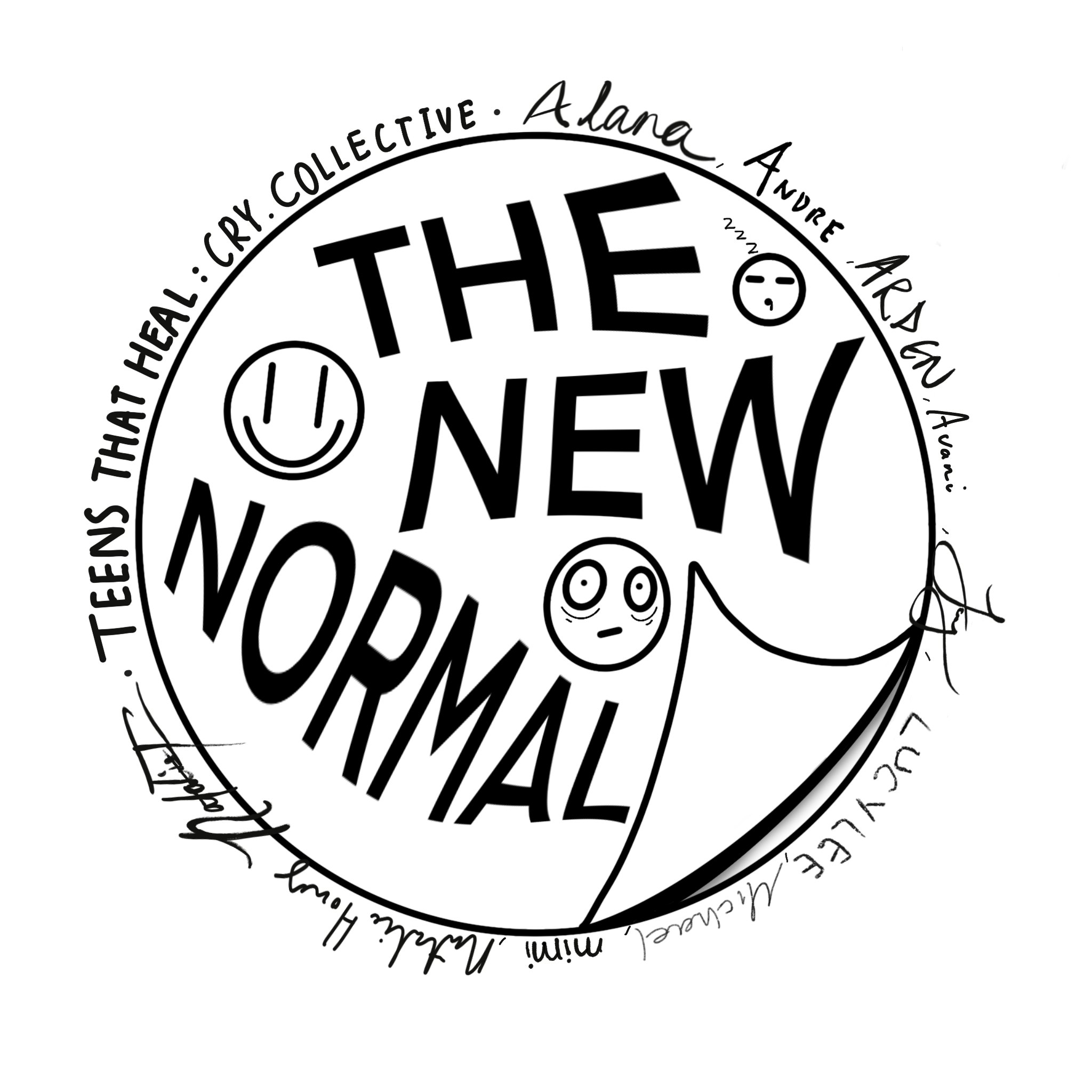 Listen to The New Normal on:

Spotify

,

Soundcloud

, or

YouTube


CRY 2018-2019

CRY's inaugural cohort launched in Fall 2018. Teens adopted a model of collectivism based on the adult Creative Resilience Collective (CRC) and were introduced to collective consensus decision-making processes. Through weekly meetings, CRY became a space for creative exchange, collective consensus building and individual reflection.




Over the course of 9 months, teens propose and develop personal and collective projects. Developing community organizing and project management skills along the way, teens transform complex social topics into public art pieces about mental health for their peers and community.




In May 2019, CRY teens installed their artwork at Little Berlin. The CRY 'Takeover' exhibition engaged hundreds of teens, parents, policymakers, educators, mental health professionals, artists, journalists, and community members from May 10-12, 2019.

View the CRY's 2019 exhibition

zine here

and follow work on

instagram

for updates.




FEATURED IN



LISTEN TO CRY


Listening to Youth at the United Nations NGO Committee on Mental Health, June 2020
Philadelphia's Overdose Crisis Course at Haverford College Health Studies, March 2020
A Taste of Sustainability at Vox Populi, June 2019